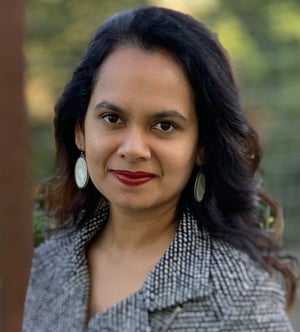 Vinitha Varadarajan
Senior Director, Information Security
Rubrik
Vinitha Varadarajan is a cyber security and risk expert with strong business focus and over 15 years' leadership experience, She is drawn to solution-oriented and meaningful work. Passionate about creating positive team dynamics and a firm believer in the power of collaboration, she serves as a champion for all people and especially women in tech.

The bulk of her career has been focused on management consulting with Deloitte's Cyber Risk Services practice where I advised blue chip technology, healthcare and financial services clients, and led multimillion-dollar onshore/offshore engagements. She also worked with Veritas and PwC before finding her way to Rubrik in 2019 where she has been building a security risk management and compliance program, as well as a security culture that is inclusive and relevant. She also leads Customer Trust at Rubrik and influences product development efforts and define customer/user experience. She is constantly inspired by the innovative nature of Rubrik's work and how our technology solves real world problems.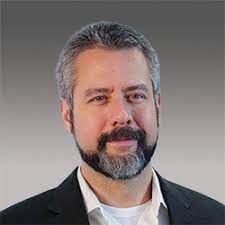 Wolfgang Goerlich
Advisory CISO
Duo Security, Cisco
Wolfgang is a cyber security strategist and an active part of the Michigan security community. He co-founded the OWASP Detroit chapter and organizes the annual Converge and BSides Detroit conferences. Wolfgang has held roles such as the Vice President of Consulting, Security Officer, and Vice President of Technology Services. He regularly advises clients on topics ranging from risk management, incident response, business continuity, secure development life cycles, and more.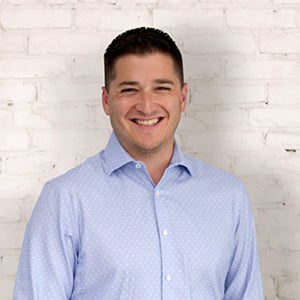 Drew Rose
CSO and Co-founder
Living Security
As Living Security's creative mastermind, Drew Rose combines his experience developing security programs and his love of game design to expertly craft immersive products. He seeks to engage end users and create excitement with his educational experiences and measurable outcomes.
Drew is a CISSP with a Bachelors of Science in Cybersecurity who has spent years building and optimizing security programs in the public and private sectors. While serving in the military, Drew learned effective strategies for fighting cybercrime and earned a top-level security rating in the U.S. government. At Living Security, Drew applies his in-depth knowledge to reducing enterprise and personal risk by designing science-based, collaborative security awareness programs.